Oil Change Options at Hendrick Volkswagen
At Hendrick Volkswagen of Concord, our state-of-the-art service department has certified technicians ready to provide all of the oil change services recommended by Volkswagen, including conventional, semi-synthetic, diesel, and full-synthetic oil types. Beyond providing all of the oil changes for Volkswagen cars and SUVs, we provide each oil change according to Volkswagen's strict quality assurance standards. Every oil change includes a certified technician that only installs factory authorized engine oil and oil filter. When you want to keep the engine running at its best for longer with routine oil change services, we invite you to receive the quality care that your world-class VW car or SUV deserves.
---
Oil Change Services We offer: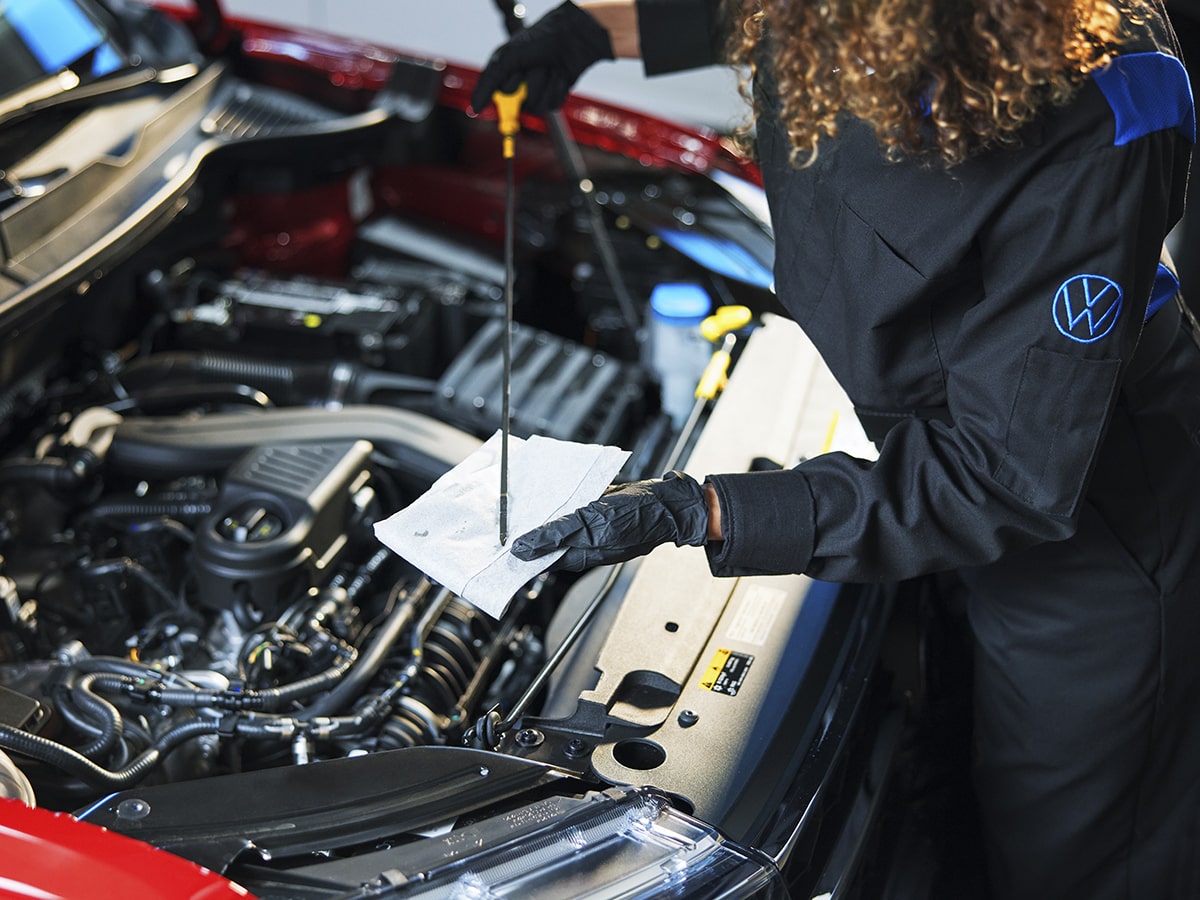 Conventional - produced with crude petroleum, conventional oil is also referred to as regular, standard, or basic oil that represents the most popular oil for late-model vehicles with low-mileage engines.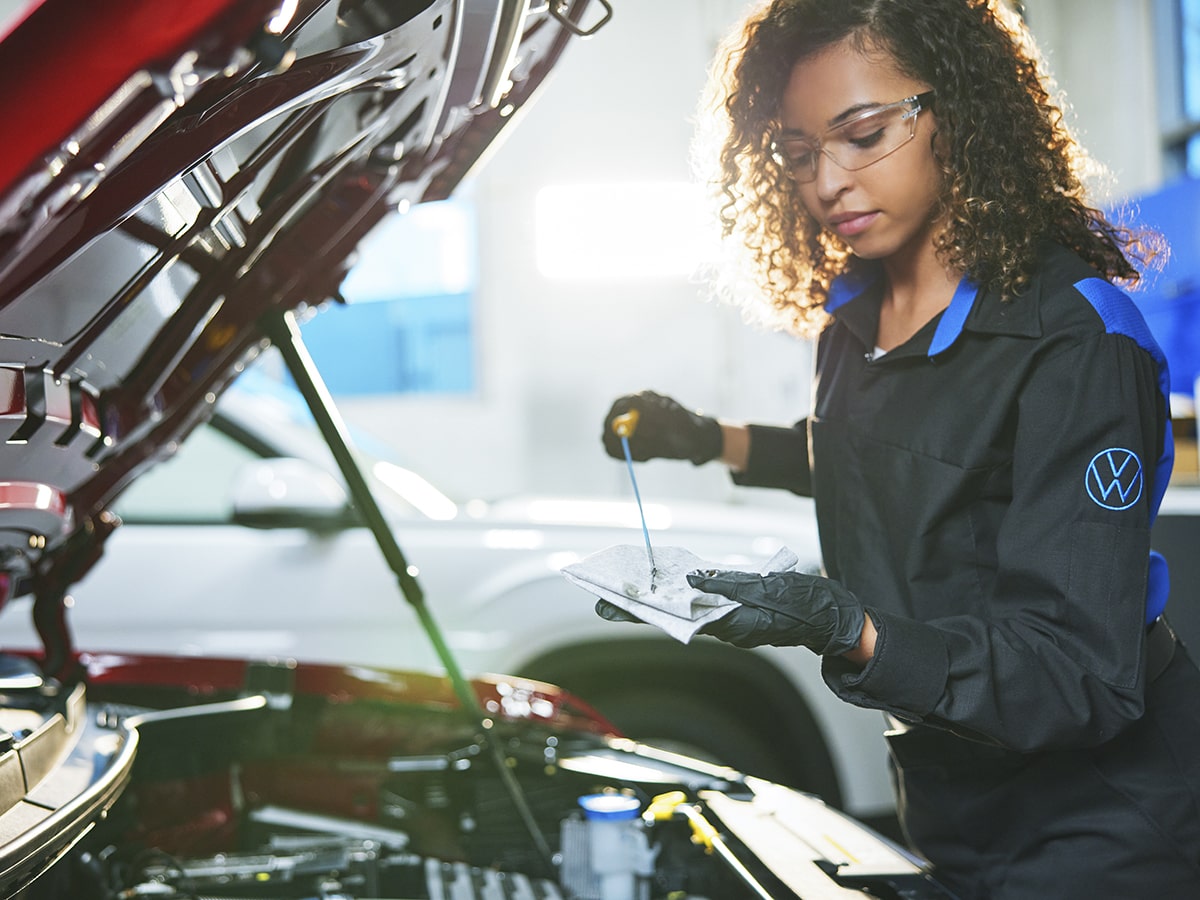 Full-Synthetic - totally man-made, full-synthetic oil does not contain any actual petroleum; rather, it is entirely produced from synthetic chemicals.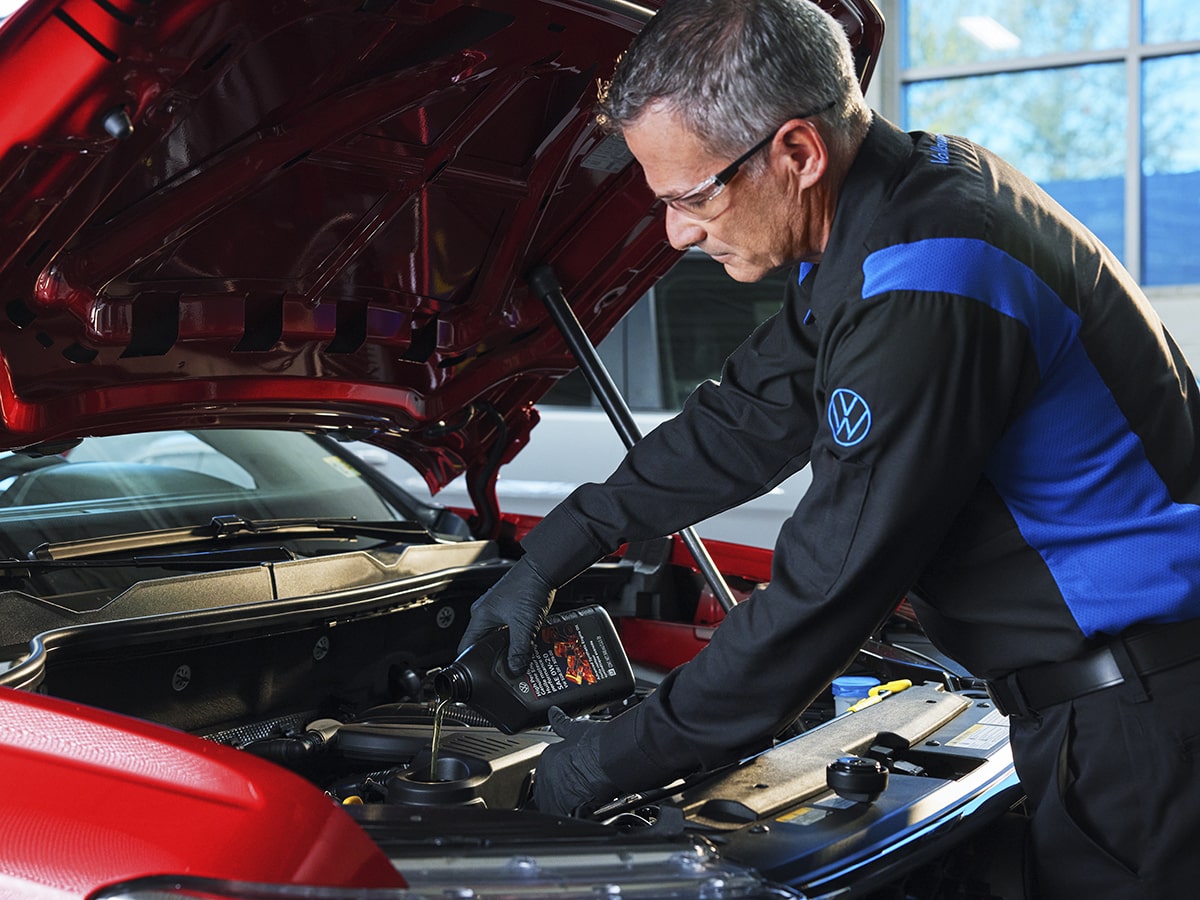 Semi-Synthetic - we explain semi-synthetic oil as a blend of conventional and full-synthetic; it is produced using crude oil but contains a significant portion of synthetic additives and detergents that improve performance and increase the cost beyond conventional but beneath full-synthetic.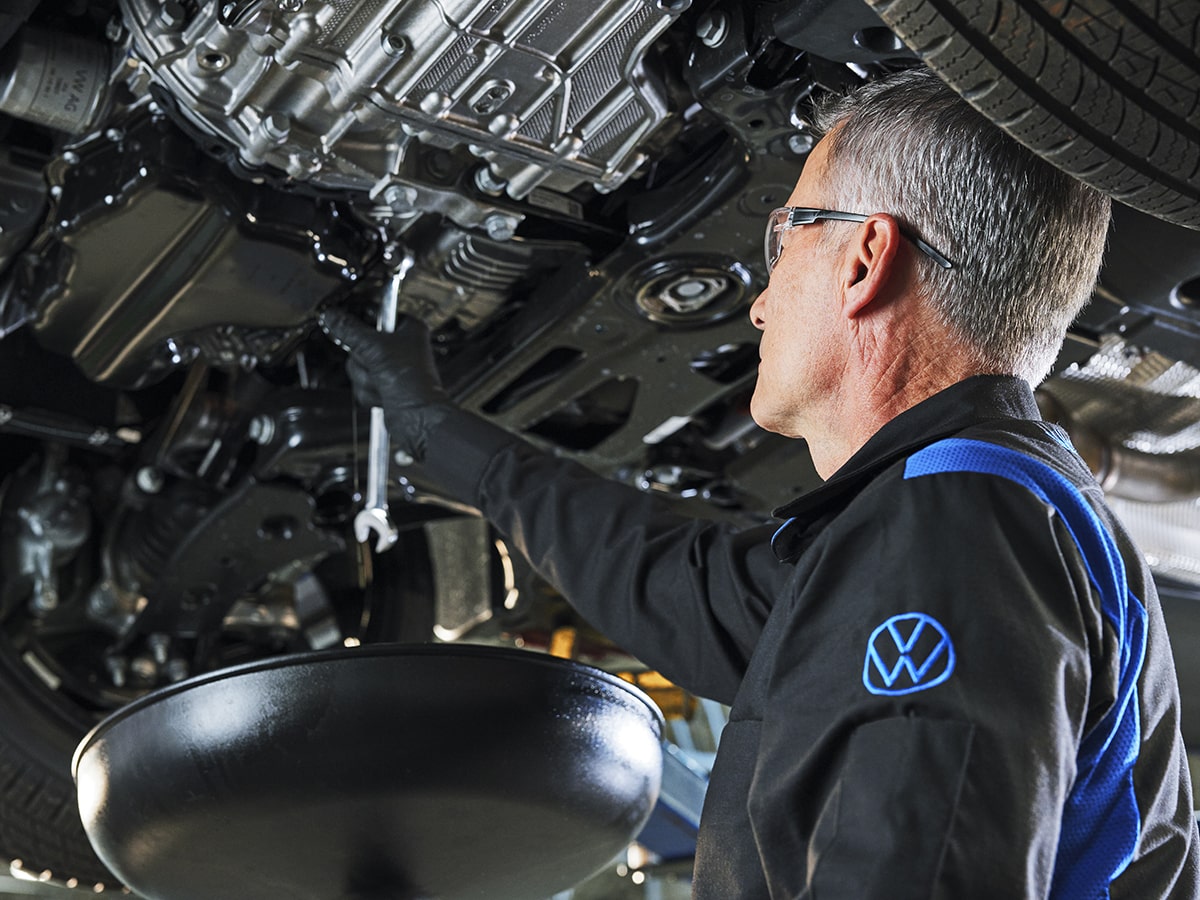 Diesel - oil change service that features a special oil specifically designed for lubricating diesel engines.
---
Benefits of Following VW's Oil Change Schedule for Your Model
We routinely tell our customers that the relative cost of following the recommended oil change maintenance interval is negligible given the vast benefits that diligent oil changes will produce for a vehicle. Routine oil changes according to the recommended schedule extend excellent benefits, such as protecting internal engine parts, extending the service life of the engine, securing a pleasant driving experience, and containing operating expenses. It is easy to realize these benefits by simply following VW's recommendations for your oil changes.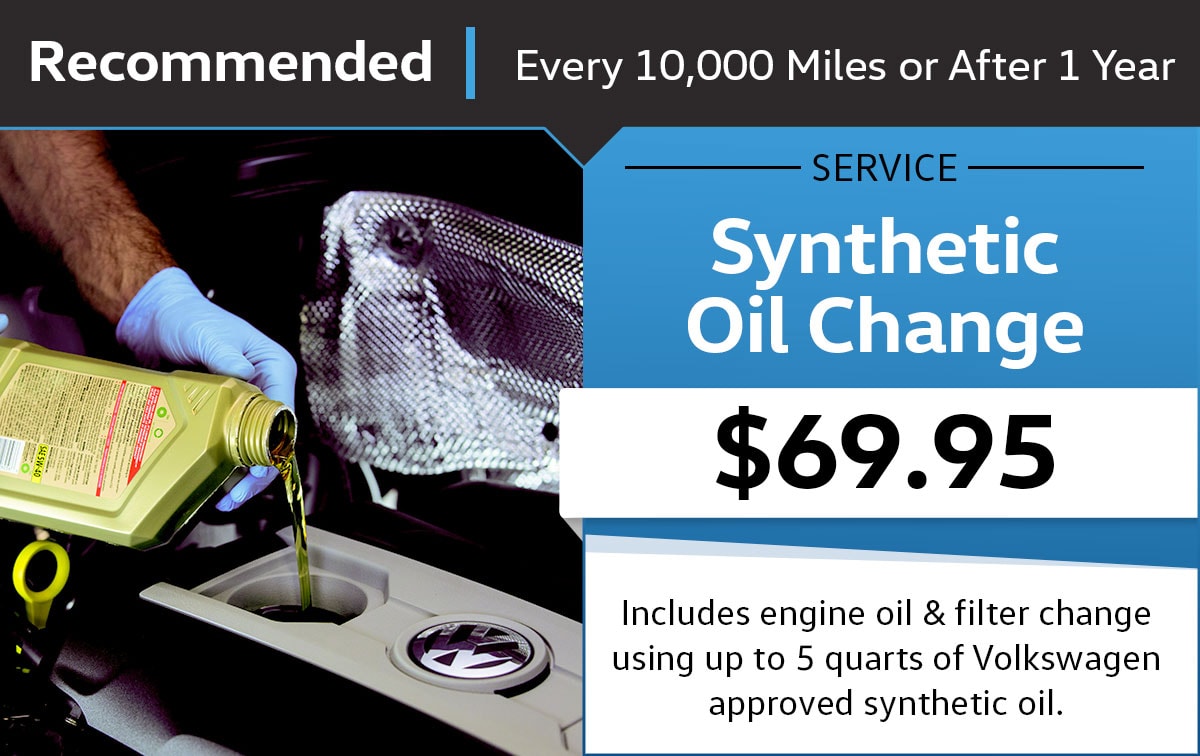 Consequences of Higher-Mile Oil Changes
The consequences of extending the oil change intervals are similar to the warning signs of engine oil's thermal breakdown - the oil is most likely broken down, has a sludgy consistency, and is not lubricating the engine properly. When our customers put off an oil change until later, they put the engine at increased risk for realizing consequences, such as rapid component wear, overheating, damages, reduced fuel economy, and increased operational expenses. It is relatively easy to escape these consequences by following the recommended schedule for oil changes.