Volkswagen Alignment Services in Concord, NC
We manage a state-of-the-art service department with computerized alignment equipment and certified technicians ready to provide our customers with all of their vehicle's alignment services. When an alignment inspection reveals a misalignment condition or when the tires show rapid treadwear, we invite our customers to receive quality alignment services from us at Hendrick Volkswagen of Concord.
---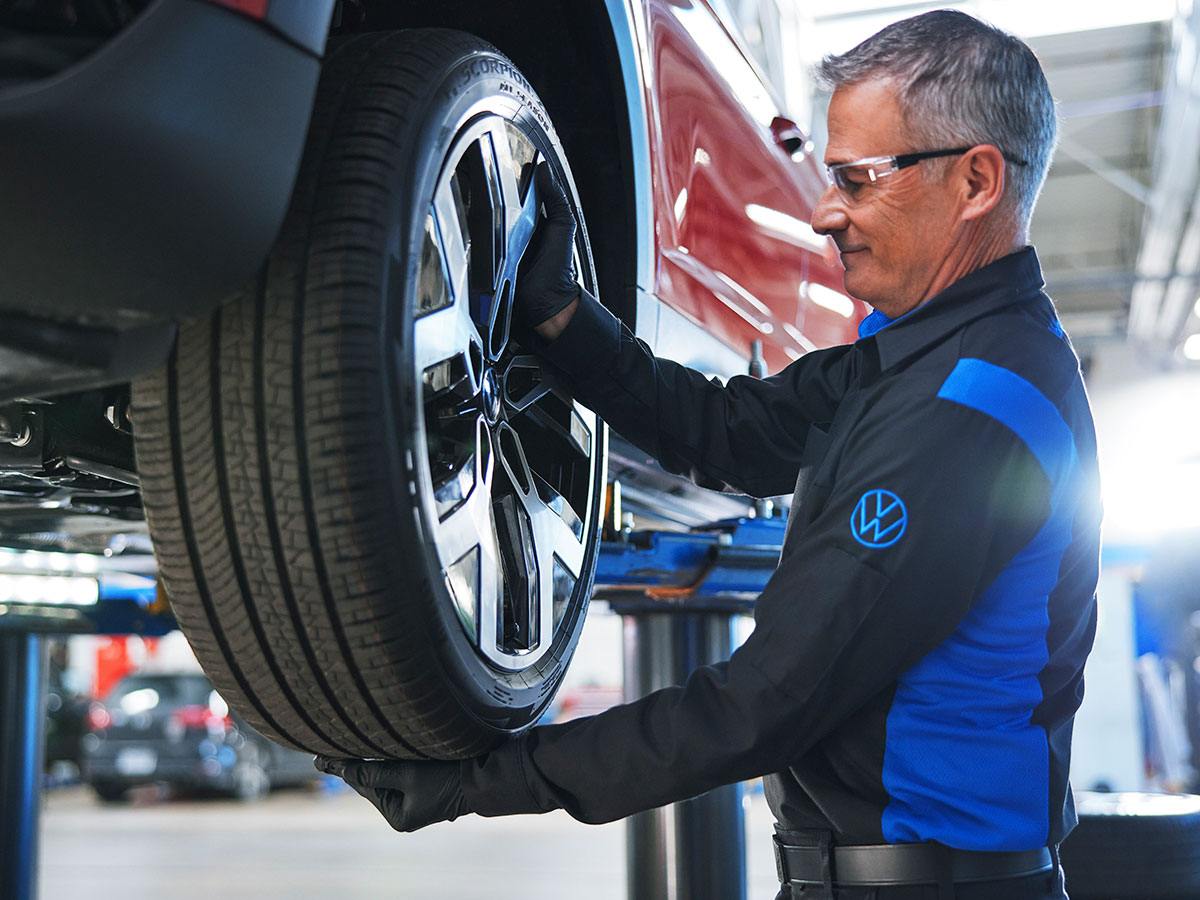 Tire & Alignment Inspections
The best way to know when alignment services are due is by routine inspections of the alignment and tires. If a misalignment condition exists, the first observable warning sign will be rapid tire wear. However, it is possible to prevent this outcome with routine alignment inspections intended to catch misalignment before it causes secondary issues. Through routine alignment inspections and responding to rapid wear with alignment services, our customers can contain their misalignment to minor consequences easily corrected. However, putting off an inspection and not responding to rapid tire wear will only allow worse problems.
---
When Rapid Wear Goes Unnoticed & Unattended
When rapid wear occurs, it is usually a situation that can be corrected with an alignment service. However, when misalignment occurs and rapid wear goes unnoticed, the rapid wear will get worse and cause other problems. Here are the problems that often occur when misalignment continues: 
Vehicle pulls to one side when driving straight
Tires squealing 
Vibrations or shaking at higher speeds 
Tires losing air pressure
Tire blowout
Two-Wheel Alignment Corrects Front-Wheel Misalignment
When a misalignment condition exists at the front wheels exclusively and the front tires show signs of rapid wear, it is time for corrective two-wheel alignment service. The front wheels handle additional steering pressures that can knock the alignment out of specifications. When this happens, we can have our certified technicians use computerized alignment equipment to measure the front wheels' alignment and adjust the angles as needed to restore specifications.
Four-Wheel Alignment
A four-wheel alignment is corrective alignment maintenance provided to all four wheels. We will have our certified technician use computerized wheel alignment equipment to evaluate each wheel's angles and reset them to specifications.
  Schedule Service