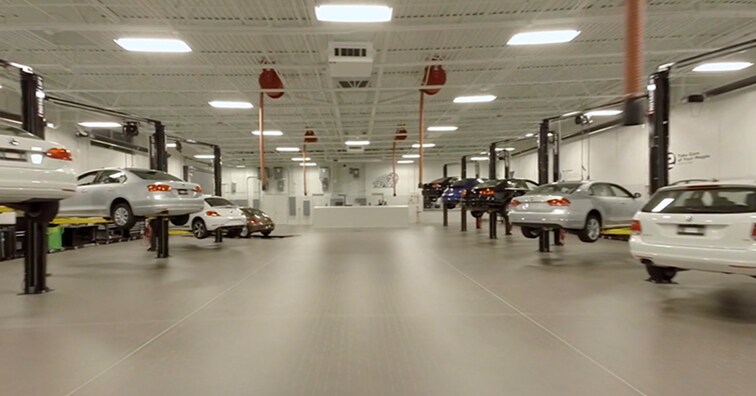 Why is it so important to service your vehicle with us?
We understand that when you drove home in your new Volkswagen, you had so many plans in mind for fun weekend excursions with friends, and perhaps showing off a little around town. Then, before you know it, you've reached your first service milestone -- the oil change. While many drivers take this as an inconvenience, we want you to know why neglecting this important service could spell trouble for your Volkswagen Jetta.
Why Are Oil Changes So Crucial?
Oil plays an important function. It cools your engine while lubricating the working parts, such as pistons, cylinder walls, and rings. As you drive, it also traps foreign particles before they make their way to your engine and cause harm. Since oil also cools your engine, it takes the brunt of the heat, making it lose its viscosity and become varnish-like in consistency. If this happens, it's not lubricating; rather it's doing the opposite.
Replacing the engine oil frequently prevents damage from occurring and helps to ensure your Volkswagen Passat or Tiguan is running at its peak. While many drivers try to stretch the time between oil changes, we advise you not to do this. Failing to change the oil is a dangerous game we do not suggest playing with your Atlas. How can you know when to have this routine service? That depends. If you drive a lot, or your vehicle has high mileage, there may be special circumstances.
Our Concord VW service team suggests consulting your owner's manual and speaking with our Volkswagen-trained technicians for advice if you are not sure. Our service team will help you receive this critical maintenance appointment with little disruption to your routine, allowing you and your Volkswagen car to enjoy years together. Schedule an appointment online or by visiting our greater Charlotte VW dealership and speaking with our team. We use only Volkswagen-approved parts for the best fit each time, and we don't trust anything else.