| | |
| --- | --- |
| | |
| VW Passat | Honda Accord |
Comparing the 2020 Volkswagen Passat and the 2020 Honda Accord
While you might think all midsize sedans are the same, looking at the 2020 Volkswagen Passat will prove differently. Midsize sedans are a great choice for a family that doesn't want to sacrifice excitement in their vehicle, which is why we encourage many of you to take a look at the 2020 Volkswagen Passat. With the space and features your family will need, everyone can enjoy the next family vacation in a Passat.
A strong competitor for the 2020 Passat is the 2020 Honda Accord. The Accord is a model that many drivers have come to choose throughout its decades of production, but the Passat is starting to draw in some of these drivers. Our comparison will show you why many of these drivers are switching from Honda to Volkswagen, giving you an idea of why you might also want the 2020 Passat in your driveway.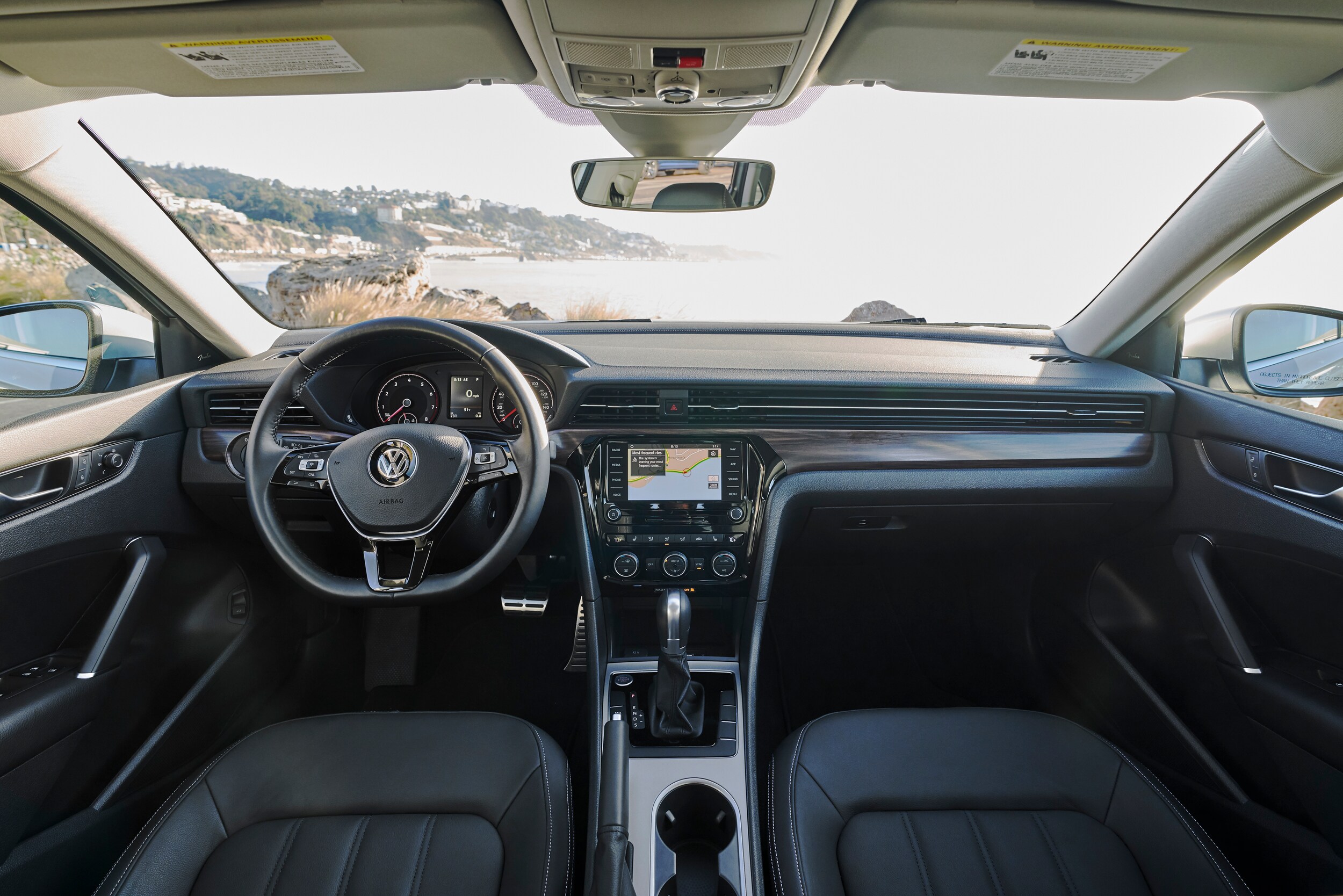 2020 Volkswagen Passat vs 2020 Honda Accord
The 2020 Volkswagen Passat starts at a more competitive price, $22,995, while the 2020 Honda Accord starts at $23,870.
The 2020 Passat offers more torque from its base engine than the 2020 Honda Accord does.
Apple CarPlay and Android Auto are only options for the 2020 Honda Accord while the 2020 Passat has them as standard.
The standard infotainment screen of the 2020 Volkswagen Passat is 6.3-inches and the screen for the 2020 Honda Accord is 7.0-inches.
There is a six-speed automatic transmission that comes standard for the 2020 VW Passat, competing with the Continuously Variable Transmission that comes equipped on the 2020 Honda Accord.
Heated front seats are options on both models, but you need to upgrade further in the 2020 Honda Accord than you do for the 2020 VW Passat to get them.
The 2020 Volkswagen Passat comes with heated side mirrors as standard, something that is reserved for the high-tier trims of the 2020 Honda Accord.
The 2020 Passat is 193.6 inches long and the 2020 Accord is 192 inches.
There are many driver assistance features that can be equipped on both models.
You can equip a power tilt-and-slide sunroof available for the 2020 Volkswagen Passat while you can only find a 2020 Honda Accord available with a moonroof.