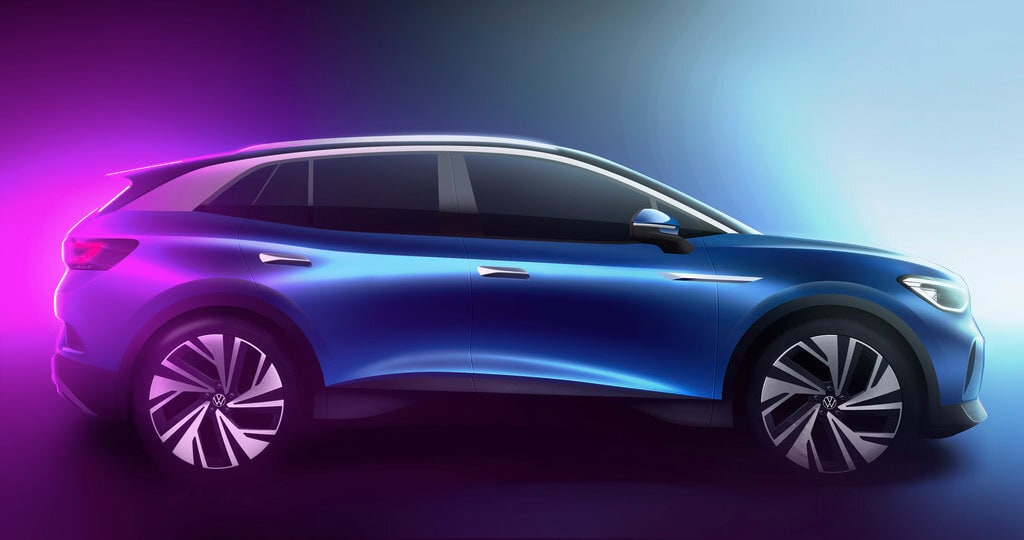 ?
Volkswagen is moving heavily into the electric vehicle segment of the market, helping every driver find an efficient model that they'll love. One of the concepts, the Volkswagen ID.4, manages to have a sleek and powerful design that focuses on improving aerodynamics. One of the biggest detriments to electric vehicles is drag from the air, but the Volkswagen ID.4 doesn't have that problem.
Clean, Flowing, and Powerful Design
These are just a few of the words used by the head of design at Volkswagen, painting a broad picture of what the Volkswagen ID.4 is projected to look like. The sides of the body have sweeping lines, with door handles that are flush to the body for a more seamless look. By pairing aggressive and angled features with an elegant body, the Volkswagen ID.4 SUV will be a welcomed addition to nearly any driveway.
Various unique features help the Volkswagen ID.4 stand out from the other models you might be interested in. The light bar across the front, with another across the back, gives a more modern look to the Volkswagen ID.4. The wide array of features will make sure every driver can find something they'll love in this model.
Learn More About Volkswagen Concepts by Reaching Out to Our Team
We are always happy to answer your questions about Volkswagen concepts. Our experts are just as excited as you are about their release and are following their stories closely, updating you with the newest and most relevant information about each. There are many electric Volkswagen concepts on the horizon, and we look forward to showing you what each can be capable of.
Feel free to call, email, or visit our dealership for more information about new Volkswagen models.