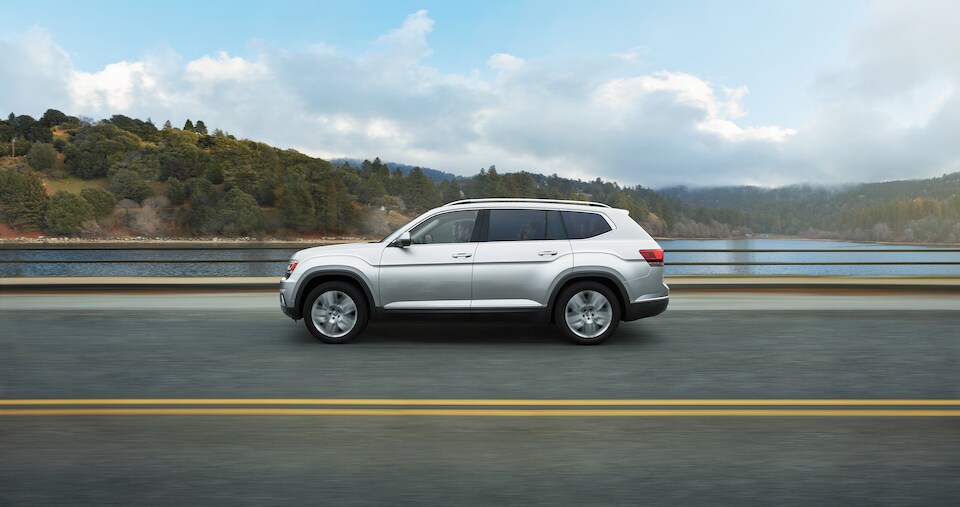 For the second year in a row, the new Volkswagen Atlas took home the title of "Best Large Utility Vehicle" in the 2019 MotorWeek Drivers' Choice Awards.
Since the Atlas is only in its second year of its first-ever generation, that means that it's won the award every year that it's been eligible. That's pretty impressive.
Drivers' Choice Awards
The MotorWeek Drivers' Choice Awards were announced earlier this month at the 2019 Chicago Auto Show, one of the largest and most prestigious auto shows in the country, and in all of North America.
Here are the perks that really set the 2019 Volkswagen Atlas SUV apart in this tough competition:
Family-pleasing roominess
Practical luxury
User-friendly technologies
Advanced safety
Driving manners
This comes from John Davis, the creator and host of MotorWeek, who explained that these benefits and more are what set up the Volkswagen Atlas for MotorWeek's Best Large Utility award.
The Competitive Class
Some of the 2019 VW Atlas' top competitors include:
2019 Honda Pilot
2019 Toyota Highlander
2019 Ford Explorer
2019 GMC Acadia
2019 Acura MDX
2019 Subaru Ascent
2019 Mazda CX-9
2019 Nissan Pathfinder
Learn more about the award-winning new 2019 Volkswagen Atlas online at hendrickvwofconcord.com, or in person at Hendrick Volkswagen of Concord on Hendrick Auto Plaza NW.